This was written at the end of last summer, but as some of you know, i am in the process of moving from Blogspot, so please be patient with me and enjoy the recipes and photos
Imagine my delight when the postman finally delivers my copy of
King Arthur Flour Bakers Companion All Purpose Cookbook
.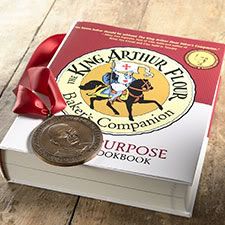 I first noticed this book about two years ago when we finally had made the trip to their bakers store in Norwich, Vermont. I'm talking die hard foodie stuff here, they have everything you need plus some things you never thought you would!
Sign for store, YAY!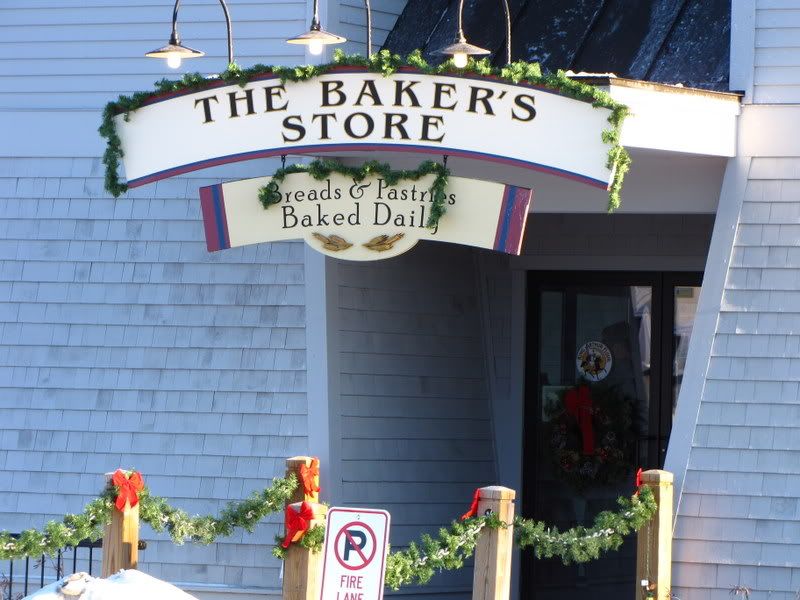 There is an in store bakery and cafe' with fresh
sandwiches
, goodies, hot cocoa, and coffee. There is even a
Bread Schedule
online telling you what breads are being made on what days.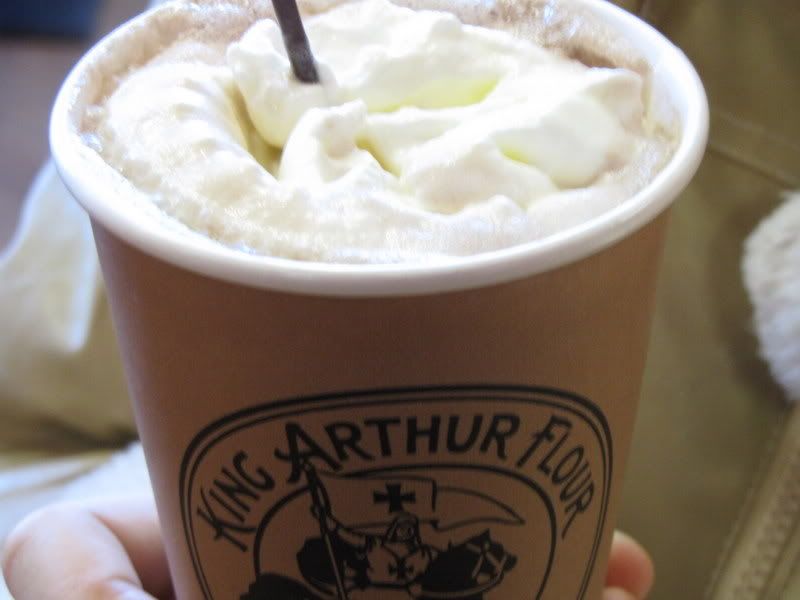 Pastry
Blueberry Blintzes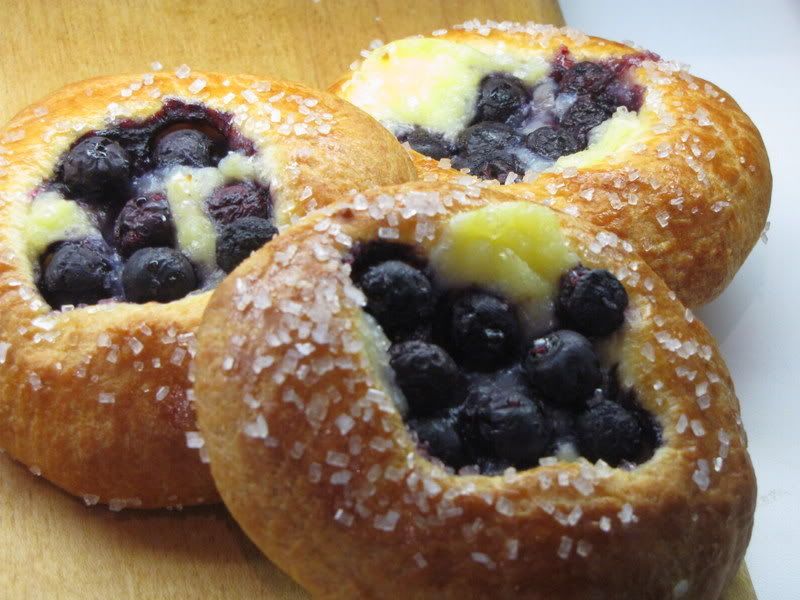 Samples
Mouth watering signs
Anyway, if you are ever in the area, not only is that area of Vermont beautiful, but if you are a foodie. GO!!!!!!!
Back to THE BOOK. The nice people from King Arthur sent me their Baker's Companion Cookbook and a copy of
The Baking Sheet
, a small newsletter packed with delishious recipes. I am more than proud to display my love for them and all their things culinary.
Here are a few of the recipes i have tried.
~~~~~~
Gingersnaps
~~~~~~~~
For my Pumpkin Cream Cheese Dip, a nice spicy perfectly textured cookie.
~~~~~~
Spicy Cheese Puffs
~~~~~~
If you have never made a choux pastry ( cream puff pastry), please try this. The eggy, cheesy goodness inside will tempt even the pickiest of eaters.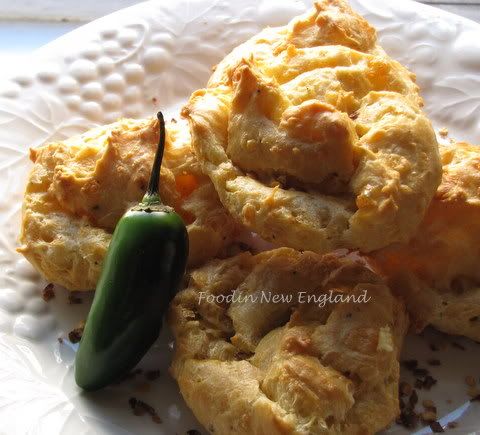 ~~~~~~
"Kitchen Sink" Carrot Cake
~~~~~~~~
IS THE BEST carrot cake i have ever made or had. Delishiously moist and a combo of textures with the pineapple, nuts( which i kept quite large) , and coconut. This is now my "GO TO" recipe for carrot cake! Thanks KAF!
~~~~~~Cheddar and Black Pepper Biscuits~~~~~~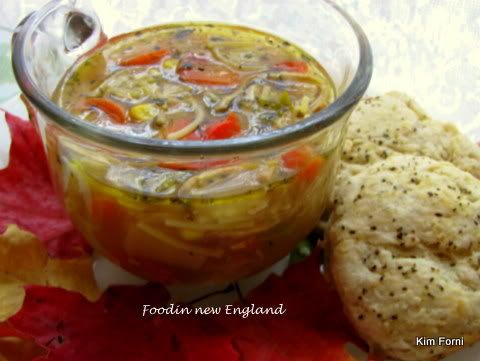 For my "sick day" to go with chicken noodle soup.
3 cups unbleached all purpose flour
2 T baking powder
1/2 teaspoon baking soda
1 teaspoon salt
1 T sugar
1/2 cup ( 1 stick or 4 oz) butter
1 cup grated cheddar cheese
3/4 to 2 1/2 teaspoons freshly ground black pepper
3/4 cup buttermilk or plain yogurt
additional buttermilk or yogurt for glaze
In a large bowl sift together the flout, baking powder, baking soda, salt , and sugar. Cut in the butter and cheese. Stir in the black pepper. Refrigerate the dough for 1/2 hour. Meanwhile, preheat the oven to 400 degrees farenheight.
Gently stir the buttermilk into the chilled dough. Gather the mixture into a ball with your hands, and on a well floured surface, roll or pat the dough into a 12×8 inch rectangle ( apoprox 3/4 inch thick)
Grease a baking sheet. Using a large spatula, or a couple of spatulas transfer the dough to the baking sheet. Use a dough scraper or bakers bench knife or knife to cut the dough into into 1 1/2 inch squares. Separate the squares slightly on the baking sheet. Brush each square with a little buttermilk or yogurt.
Bake for 15-20 minutes, or until lightly brown.
Last but not least, Peanut Butter Brownies from
The Baking Sheet
newsletter
.
~~~~~~~Peanut Butter Brownies~~~~~~
3/4 cup peanut butter ( crunchy or smooth)
6 Tablespoons butter
1/2 cup sugar
3/4 cup brown sugar
2 large eggs
1 tablespoon vanilla
1 cup King Arthur, unbleached all-purpose flour
1/2 teaspoon baking powder
1/2 teaspoon salt
1 cup chocolate chips
1/2 cup lightly salted peanuts, chopped
1/2 cup caramel
1 tablespoon water
Grease a 9 inch pan and line with foil or parchment. Preheat the oven to 350. Combine butter, peanut butter and sugars in a large bowl. Heat in microwave or over a pan of simmering water to melt butter and sugars. cool to lukewarm. Stir in eggs, vanilla, and dry ingredients until the batter is smooth. Stir in the chocolate chips. pour the batter into the prepared pan and sprinkle half the peanuts on top. Bake 28 minutes, or until the center is set. Remove from oven and place on rack.
~Topping~ Optional.. but ohh so good!
Melt the caramel in a small saucepan with the water and drizzle over the top of brownies, sprinle with remaining peanuts.
King Artur sent me a copy of their The Baking Sheet, and i have permission to post this recipe.
I do hope you enjoyed this blog.
King Arthur provided their King Arhtur Flour Baker's Comapnion Cookbook and a copy of their Baking Sheet for me to review.